Agrona specialist in water treatment systems and a supplier of exclusive fertilizers for agriculture, horticulture and industry.
Agrona offers an organic bio-stimulator
for optimising soil biology,
giving plants an enourmous boost.
Agrona offers a range of water treatment products like the ABR Bioreactor and the Oxybull aeration system.
Agrona offers the perfect solution for the filtration of water without
backwashing water.
Agrona offers not only water treatment and bio-stimulants, but also gives advice in the agriculture industry.
Compact systems, easy maintenance and installation, Oxygen supply on site.
Safe and reduce of chemicals
Reduces use of chemicals, improves growth and makes crops more resilient, increased yield
Saves storage place, reduces chemicals handling costs, clean water storage tanks and sustainable systems.
What ever started small has now grown into a professional company that is active internationally. Are you curious to know how Agrona can help your company grow? Contact us for more information.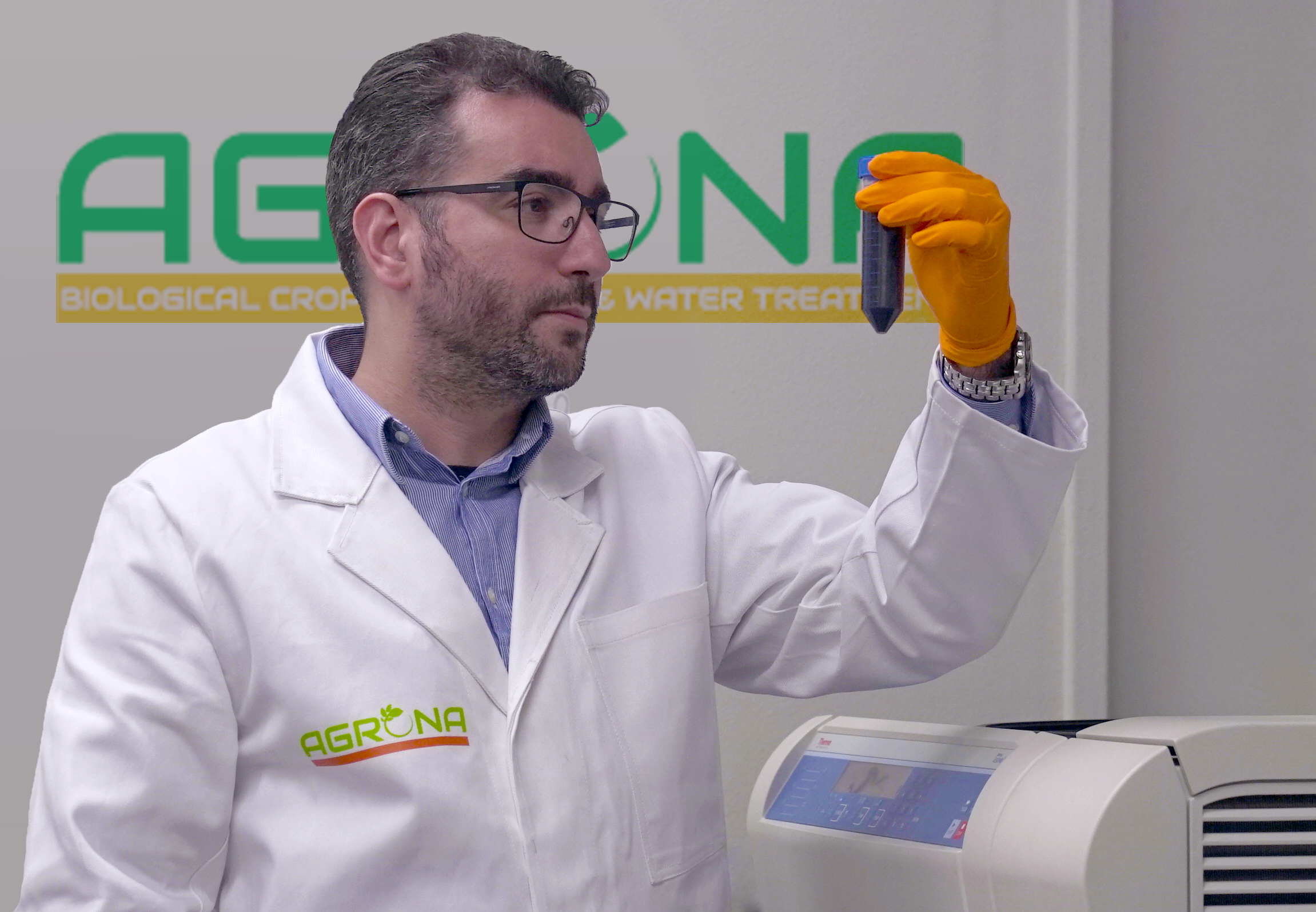 Then it's a matter of how to get that right amount of oxygen in the water. For this purpose Agrona developed the Oxybull aeration system. "For this system we have developed a membrane cloth that creates miniscule bubbles in the water basin", Nadir says. The installation was super easy, adds Frans. "No adjustments to the silo are required and the silo only needs to be partly emptied once (half a meter of water may remain in the silo) before installation. That is all. From then on you do not have to worry about it anymore."
Enough oxygen in the root-environment is a condition for a strong and healthy cultivation. More oxygen makes the cultivation stronger and leads to higher productions. That is the experience of Van der Voort Tomaten in Vielpolders. The company uses a water handling application which keeps the oxygen level optimal.
Agrona's OxyBull aeration system ensures optimum oxygen content in the water and root environment. XL Bloom Youngplants in De Lier has been using the device since March of this year. A strong pump with a capacity of 60 m3/hour blows a lot of air into the water, so there is plenty of movement.